Raw Food Diet Plan Questions and Answers
For anyone putting together a raw food diet plan questions are sure to arise... Questions like...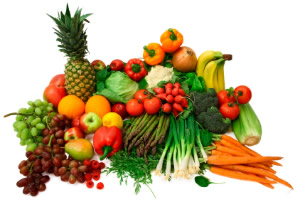 Will this diet meet all my nutritional needs?
Does being on a raw diet mean I can't eat any cooked food?
Where do you get your protein with a raw food diet?
Do I need to supplement?
Some say it's good to juice and others say it's not healthy at all. What's the truth?
The answers to these and many more raw food questions can be found by scrolling below. If you have a question that's not listed here, simply type your question in the form immediately below and we'll post an answer.

Ask Your Raw Food Diet Plan Questions HERE
Please provide enough detail in your question to make it possible for us to give you an answer you can use.
Questions Other Visitors Have Asked
Click below to see questions other visitors have asked...
Facts About Vitamin D
Q. I thought I got my vitamin D from the sun?
A. In a perfect world your skin naturally produces your body's supply of vitamin D...




We'll be covering many topics and issues of the raw food diet and natural health in our FREE Newsletter, "Vibrant Living." 
"'If  we could live on uncooked food alone, we should be saving so much time and energy, as well as money, all of which may be utilized for more useful purposes." - Mohandas K. Gandhi



Raw Foods Home > Raw Food Diet Plan Questions and Answers


---
MEDICAL DISCLAIMER
The contents of this website and my newsletter are gleaned from my experiences and observations, meant only for educational purposes and not intended to replace medical advice, consultations, or treatment of any kind. I recommend you see your professional health care provider if you suspect you have an illness or disease of any kind. I'm not medically trained, and I would never suggest or imply that I know what is best for someone else's body or overall health, ultimately each of us is the only one who knows what's best for us.
Subscribe to Vibrant Living Newsletter!