Natural Health Consultant Benefits
A natural health consultant may have training in several disciplines and usually has a strong focus in one main area. If you're just starting to look at natural remedies and natural diet as a potential alternative and are not certain where to begin because of all the available disciplines, consider using the services of a natural health consultant.
The various areas of study include acupuncture, nutritional consulting, herbal medicine, energy healing, massage therapy, homeopathy, and bio feedback to name just a few. The most prominent and widely utilized method is nutritional coaching because it provides a strong foundation for health that will support any other modalities that may be used. Nutritional consulting has found its way into the mainstream and now receives acceptance by both the general public and also many people in the medical field.
Natural health consultants look at the person as a whole; they take into consideration diet, lifestyle, occupation, and environmental influences of the person they consult. They realize that a healthy whole is made up of the many pieces and that one area of our lives can affect others.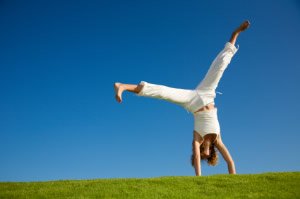 When looking at a person's diet, the natural health consultant might first recommend removing foods that may be creating health issues, and share insights as well as the benefits of incorporating a more natural diet. Our diet is the area above all others where we can have the most significant impact on our health. Our daily food choices either bring us health and vitality, or they move us in the opposite direction.  And no amount of supplementation can make up for a poor diet.
While the conversion to a well-rounded nutritionally sound diet benefits everyone, natural health consultants also know the importance of exercise, fresh air and sunshine, and may recommend these to the client. Commitment and being open to suggestion are very important if your natural health consultant is going to be effective in helping you reach your health goals.
People are in their perfect form from early life. Improper eating habits, stresses, environmental toxins and poor mental hygiene cause many of the ailments seen today. Natural health consultants can't work miracles, but what they can do is provide a path back to the perfection meant for your body.  Of course you make the final decision about your health.
A good natural health consultant provides not only recommendations for a healthy lifestyle but also the reasoning and science behind those recommendations. Ultimately the decision to follow those recommendations for good health still remains in your hands and you hold the key to the future of your improved overall condition.
"Knowledge is indeed better than blind practice."
- Bhagavad Gita,  2nd century B.C.
Raw Food Consulting
Although the idea of following a raw diet may seem simple, each of us is a unique individual and as such has unique nutritional needs which at times can be difficult to determine.
Consulting services through Raw Foods Diet Center are temporarily unavailable because of provider changes. RFDC looks forward to serving our valued visitors with consulting as soon as possible. Meanwhile, we hope you will find answers to your questions on these pages. If not, please let us know how we might best meet your raw food and natural health needs.

I can help you sort through the contradicting information to find the right path for you. I charge $50 for a 1 hr phone consultation in which we'll cover a lot of ground. If you would like to schedule an appointment, or have questions, please fill out the contact form and let me know you're interested in a consultation. I have a friendly supportive style and enjoy sharing information in a way that is both easy to understand and apply.

Over the years I've been able to successfully help thousands of people reach their health goals and to live happier and more productive lives. I'm dedicated to providing support and valuable information  for people who are interested in learning how to become much healthier, and to enjoy a far greater quality of life. All I ask from you is a commitment to follow through on your part of the process, and be fully present during our session(s).
"I've been meaning to let you know how helpful you've been in directing me on the right path in nutrition. Since attending your seminar and following your advice, I have lost almost thirty pounds and recovered a great deal of the energy I thought I had lost due to "old age." I found eliminating hurtful substances from my diet was much easier than I thought--fresh fruits and green vegetables provide me with good digestion and regularity--as well as delicious-tasting meals. I've mentioned you to friends and hope they are wise enough to take advantage of your expertise."
- Best regards, Tom, senior citizen Novato, CA
Approximately once a month I send out a FREE newsletter "Vibrant Living", which touches on many topics and may be useful to you in having a positive experience on your raw food journey.
---
MEDICAL DISCLAIMER
The contents of this website and my newsletter are gleaned from my experiences and observations, meant only for educational purposes and not intended to replace medical advice, consultations, or treatment of any kind. I recommend you see your professional health care provider if you suspect you have an illness or disease of any kind. I'm not medically trained, and I would never suggest or imply that I know what is best for someone else's body or overall health, ultimately each of us is the only one who knows what's best for us.
Subscribe to Vibrant Living Newsletter!