Strawberry Banana Delight
by Hugh
(Fairfax, CA)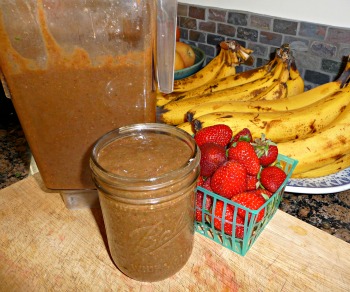 Rich creamy goodness on this one my friends. I got a great deal on a flat of strawberries at the farmers market yesterday so am going wild with strawberry recipes. This smoothie was really satisfying and so quick to make. Plenty of fruit to sustain you, a good helping of fresh greens, and some omega 3's as an added extra. Enjoy!

2 baskets of strawberries

4 bananas

1 head of romaine lettuce

2 teaspoons of flax seed

I suppose you could add half a beet if you wanted to keep the color a little more red.