start-your-day-green juice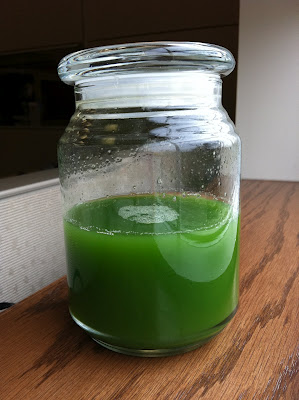 not my picture, but this is how it looks
2 medium jazz apples (or your preferred variety)

4-6 stalks kale depending on the size of your apples

this juice makes having kale for breakfast delicious! drink 8 oz for breakfast and have some green tea to really feel energized all day!
Join in and write your own page! It's easy to do. How? Simply click here to return to Juicing Recipes for Good Health.