Fig, Orange, and Cucumber Smoothie
by Hugh
(Fairfax, ca)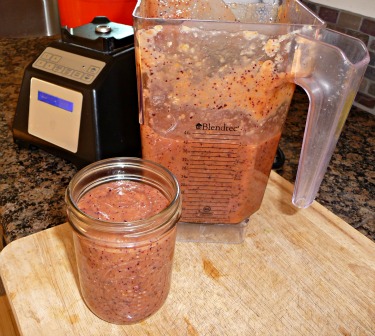 This smoothie is so lush and creamy is could be called a milkshake. It's great for after a workout or anytime you want to enjoy the goodness of fresh figs.


1½ baskets of figs (about a pound and a quarter)

6 lemon cucumbers

3 oranges

You could use any cucumber variety you have available. I just happened to use lemon cukes here. If you want it to be more watery add some grapes in place of an orange or two.

Sometimes I might add celery or leafy greens.