Creamy Red Bell Pepper Soup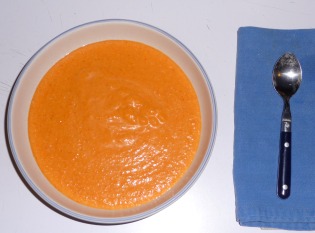 Creamy Red Bell Pepper Soup
Talk about simple and fast, this recipe is all of that, is so tasty and satisfying too.

Blend the flesh of one young coconut, a little of the coco water and 2 or more large red bell peppers until smooth. That's it, simple, quick and yummy! Enjoy!

Join in and write your own page! It's easy to do. How? Simply click here to return to Raw Soups .