Berry Berry Smoothie
by Hugh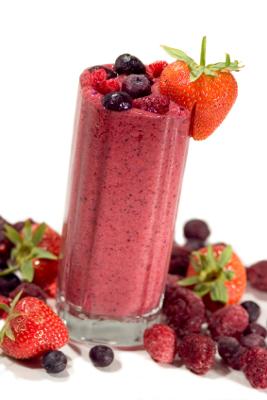 Full of antioxidants
2 cups fresh blueberries, raspberries, strawberries

1 banana

1 orange

Place all ingredients into the blender and blend until smooth.

Adjust the amount of each ingredient to suit your own taste. And by adding in a head or large bunch of greens you up the nutritional profile by leaps and bounds.

Join in and write your own page! It's easy to do. How? Simply click here to return to Smoothie Recipes.